Dale Evers Studio is opening its doors on Saturday, November 30th for an open house art show featuring a jewelry line created by Dale and his daughter, Chloe. The central feature of the line is Dale Evers' signature piece, the Focus, commonly talked about as "The bow with the human arrow."To get more news about best jewelry designers, you can visit jewelryhunt.net official website.
The artist's narrative for the sculpture is that the human figure is actually a spirit figure, which he named the "You". The "You" holds tight to the bow, and the bow is called "the arch of faith". It is a symbol for the human ability to overcome hardship. By envisioning a future beyond the adversity, hope becomes the propelling force that launches us into actualizing our dreams.

The jewelry designs are inspired by Dale Evers' sculptures and are cast in silver and bronze. Chloe Evers is an associate artist at Dale Evers Studio, and collaborated with her dad to design a line with a renowned Mexican Jeweler, by the name of Isidro Sanchez. This past year, she has advanced the jewelry line and now does much of the work in house.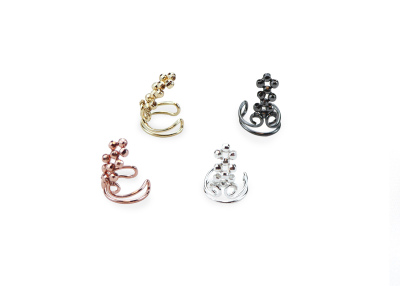 The father-daughter duo does not stop with jewelry. Chloe just finished her third bronze sculpture. From metal fabrication, to sculpting, and design, she has been learning the family trade, apprenticing under Dale and his business partner, Tim Anderson.

Come to Dale Evers Studio on November 30th for it's annual holiday open house to see the jewelry line, as well as the new 11ft tall "Hornado," and other new works. Doors will be open from 1-7 pm.Kendall College of Art and Design of Ferris State University (KCAD) Professor and Allesee Metals and Jewelry Design Program Chair Phil Renato and two of his students are featured in the March 2017 issue of Jewelry Artist magazine.

Renato and students Lauren Gravelyn and Ainslie MacMaster were included in a piece examining what educational institutions are doing to prepare their students to keep pace with the evolving realities of the jewelry industry. Renato spoke to KCAD's commitment to taking a forward-thinking approach to preparing students in the Metals and Jewelry Design program to succeed professionally upon graduation. The article also featured images of work from Renato, Gravelyn, and MacMaster.